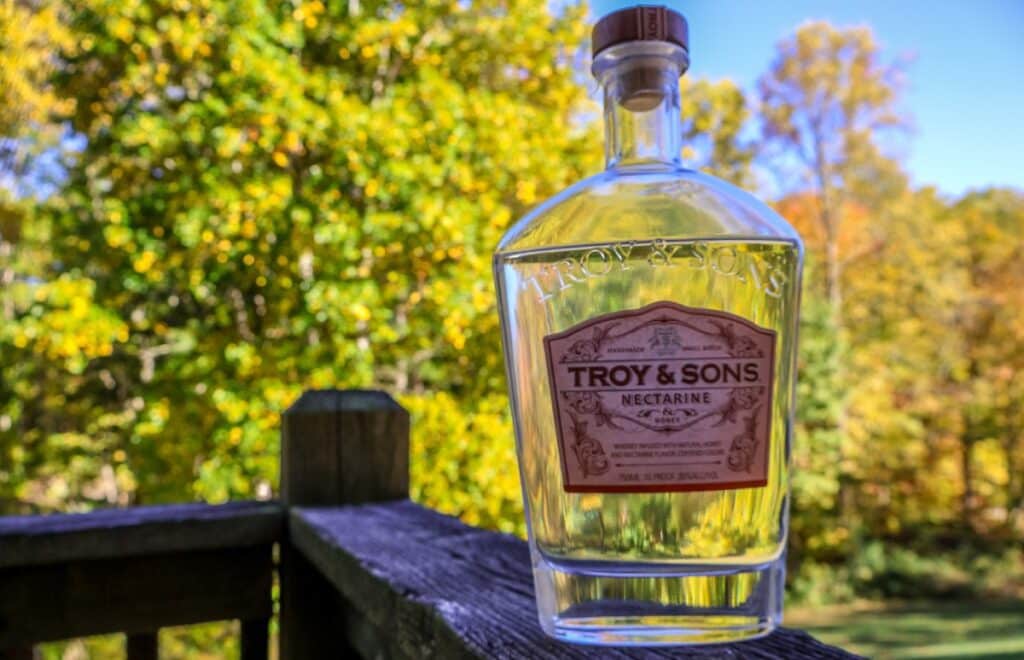 Troy & Sons has been around for quite some time, and they have one of my favorite moonshines on the market, the Nectarine. I went to grab a bottle of it recently in west Asheville and the ABC clerk said "you got one of the last bottles, they're not making that anymore." My heart dropped for a moment. This amazing product from one of the forerunners in the legal moonshine industry is about to leave us. And it is a great loss because their products had so much potential in the craft spirits world.
If you don't know about the history of this distillery, on August 18, 2010, Troy finally distilled the perfect white liquor, using lost Crooked Creek Corn™, smooth as silk with vanilla oak undertones. They connected with Moonshiner Tim Smith from the hit TV show Moonshiners on Discovery and seemed to be moving forward, but then Tim went under contract with a new distillery, mostly employees of Asheville Distilling (Troy & Sons) who were starting their own spirit based company, which he is still affiliated as of 2023. Once Troy & Sons lost their core crew, along with other health-related concerns in their immediate family, they fell by the wayside, never to return.
Word on the street is that Troy & Sons Moonshine will soon be a thing of the past. If you can find a bottle of their moonshine, grab it! It is a superb product and would fit in any collection of fine liquors. RIP.